Tim Holtz, seen here doing making takes, released a few paper lines this CHA. They are fantastic! Truly. I absolutely adore the Vintage Shabby and the Lost and Found lines. You can see a few of the Lost and Found below.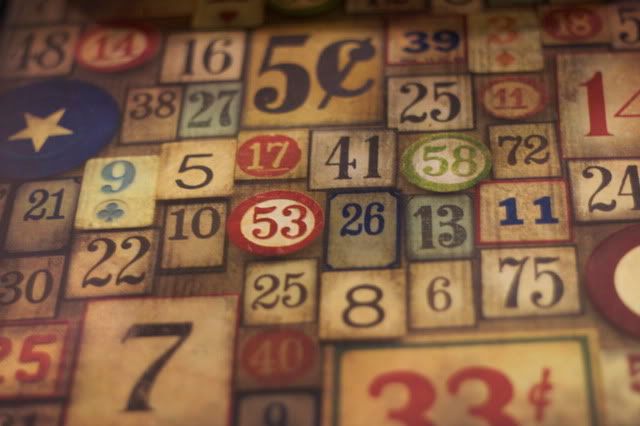 Tim
Pink Paislee had some amazing projects in their booth using the Queen Bee and Bayberry lines. So cute!
Now here comes the break part. I am going to take the rest of the week off. I know you are all dying to see what I saw, and you will. I got home tonight and loved on my kids. I am going to take the time to decompress and spend time with my family. I will be back next week to give you more CHA highlights. We will also be back to our regular Monday, Wednesday, Friday schedule. There are so many good and great things I want to show you! Soon we will have reviews on the new releases at CHA, so keep coming and checking us out! 'Til Monday my friends, Adieu.